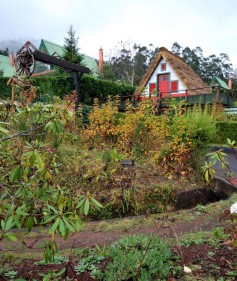 Parque Florestal do Pico das Pedras
The camping area of Pico das Pedras is located in the "Pico das Pedras" Forest Park in Laurissilva , about 910 meters high. The park is located in a transition zone between the exotic forest and traditional forest of Madeira - Laurissilva . The forest park has a picnic area , toilets and parking for cars . This park is adapted to receive people with physical and visual disabilities , allowing direct contact with nature .














In this zone begins an important path route " A path for everyone," accessible to people of all ages including persons having some sort of motor or visual impairment. The path requires about 45 minutes walking.
Read more