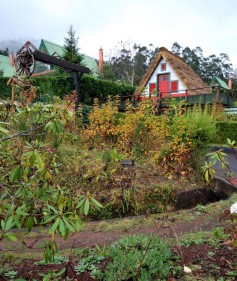 Parque Florestal do Pico das Pedras
The camping area of Pico das Pedras is located in the "Pico das Pedras" Forest Park in Laurissilva , about 910 meters high. The park is located in a transition zone between the exotic forest and traditional forest of Madeira – Laurissilva . The forest park has a picnic area , toilets and parking for cars . This park is adapted to receive people with physical and visual disabilities , allowing direct contact with nature .














In this zone begins an important path route " A path for everyone," accessible to people of all ages including persons having some sort of motor or visual impairment. The path requires about 45 minutes walking.
This area is within the "Biosphere Reserve". This designation was awarded in June 2011 by UNESCO, recognizing the richness of an ecosystem which seeks to reconcile the conservation of biodiversity and its sustainable use.
Pontos de Interesse
Loading map...

Galeria